Os que pedem desculpas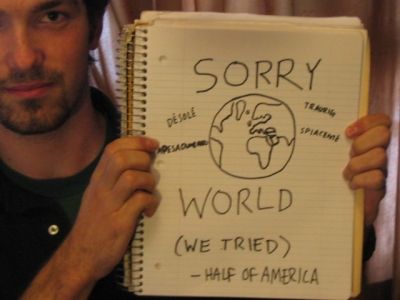 Some of us — hopefully most of us — are trying to understand and appreciate the effect our recent election will have on you, the citizens of the rest of the world. As our so-called leaders redouble their efforts to screw you over, please remember that some of us — hopefully most of us — are truly, truly sorry. And we'll say we're sorry, even on the behalf of the ones who aren't.
Não serve de consolo, não conforta, não muda nada, mas pelo menos ficamos a saber que, conscientes que esta devia ser uma eleição mundial, alguns americanos lamentam francamente o resultado desta palhaç (cof cof) eleição!
Consuelo